Editing/Writing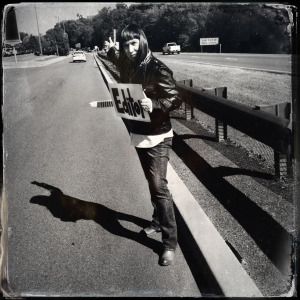 I've always loved reading and writing. When I was 13 years old I wrote a great novel—well, it was a short story that I wrote all by myself on an old typewriter in my little basement studio—who has a studio when they are thirteen years old? I had this great desk and work area, right next to my darkroom. Yeah, I had a darkroom too. I got an A on that story and ever since I wanted to put words on paper. I finished up three years as Editor of photo technique Magazine, where I was hired to 'put the technique back into photo technique.' The Nov/Dec issue was the final issue, sadly the magazine closed December 31, 2013.
In January, 2014 I launched a new magazine called The Handmade Photograph with emphasis on the handmade aspects of digital inkjet, silver gelatin, historic processes and other techniques that show the hand of the artist. In it you'll find a friendly community of authors, educators and photographers who generously share their insights and techniques for making photographs. The first issue of the magazine launched in April 2014, followed by a second issue. NOTE: the magazine is on hold for now. But please like the Facebook page for updates and you can download the first digital issue for FREE for some great articles.  Click here to get the first issue.
Some recent editorial work is below in PDF format.


Here is some of my selected published writing:
Jellyfish.es: Digital Emulsion Transfers, photo technique, Sept/October 2013
---
Nightfall in the Suburbs, Interview with Michael Massaia, photo technique March/April 2013
---
Natura Morta, Interview with Paulette Tavormina, photo technique, July/August 2012
---
Untarnished Dreams, Metals for Digital Printing, photo technique, March/April 2013
PT_March-April__2013_Untarnished
---
Interview with Mathieu Young, Moonlight in Cambodia, photo technique, Jan/Feb 2012
---
Artisan Approach to Inkjet Printing, photo technique, Jan/Feb 2011