Giving Back
WAZOBIRD STUDIO generously supports the community and gives back. Over the years we have supported many charities including Camp Jinka, Peace4Paws, Hurricane Sandy Relief Fund, CEPA, Insight Photography Project and more.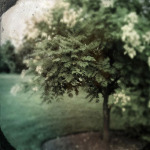 My photograph Tree in Lewes, Delaware was part of the big 12th Biennial CEPA Gallery Art Auction! CEPA's biennial auction is the only professional art auction in Western New York, and one of Buffalo's most glamorous and festive art events. This is a 16″ x 16″ image printed on Hahnemuhle Bamboo paper; The photograph was made with my iPhone
http://www.cepagallery.org/donate/fundraisers-auctions/2014-auction-lots/#
Camp Jinka Fundraiser, student workshop (scannography) and a festive party afterwards to raise money from print sales.